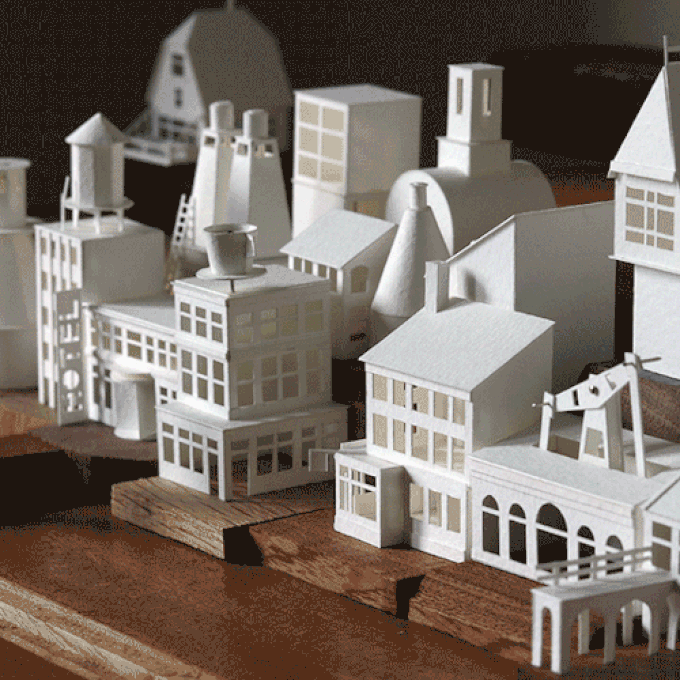 Charles Young must be a busy man. In 2014, he created Paperholm, a project where each day, a new model is produced, photographed, and uploaded to the web. On August 11, 2015, after year of building, he completed its first iteration. The paper sculptor then took a short break but has continued Paperholm as of November of last year. Charles' creations now depict a city that has the hustle and bustle we'd expect from an up-and-coming metropolis.
Individually, the pieces are impressive—they often include some movement from, revolving doors to driving vehicles. Once together, however, you see how clever Charles' work really is—the relatively simple forms (created with 200gsm watercolor paper and PVA glue) appear increasingly complex as they spatially relate to one another and create an overall narrative about the place.
Check out all of Paperholm on Tumblr.