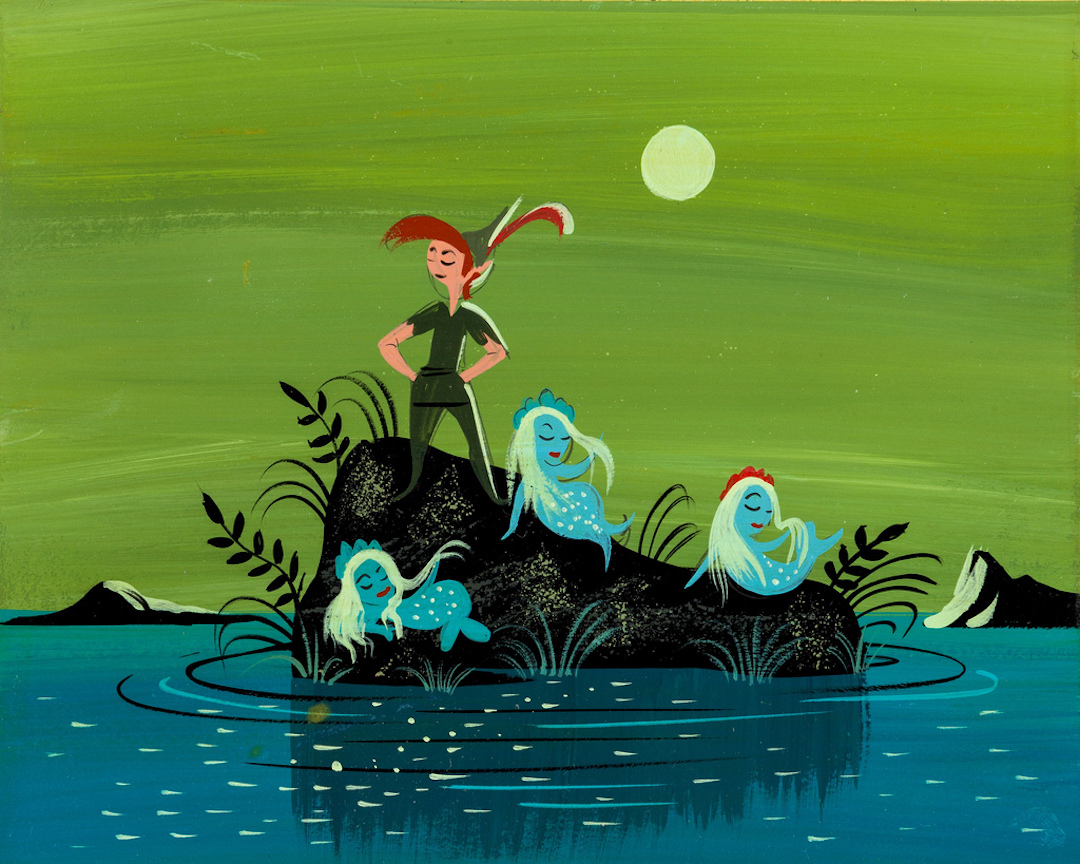 You know how there's the hash­tag #TBT? (If you're not in the know, it means Throw Back Thurs­day.) Any­ways, it's basi­cal­ly an excuse to post vin­tage pho­tos and oth­er things from long ago. I've always enjoyed it, but nev­er par­tic­i­pat­ed… until now. I thought it'd be fun to take a look back at illus­tra­tions from the past cen­tu­ry, with a spe­cif­ic focus on women illus­tra­tors. First up is my all-time favorite, Mary Blair.
If you've nev­er heard Mary Blair's name, you've prob­a­bly seen her work before. She's best known for pro­duc­ing con­cept art for Dis­ney dur­ing the mid­dle of the last cen­tu­ry. Alice in Won­der­land, Peter Pan (above), and Cin­derel­la are a few of her cred­its. In addi­tion, she also cre­at­ed char­ac­ter designs for Disneyland's It's a Small World, as well as the fies­ta scene in El Rio del Tiem­po in the Mex­i­co pavil­ion in Epcot's World Show­case.
I've nev­er been to Dis­ney­land, so I've nev­er seen It's a Small World. But, I am famil­iar with her illus­trat­ed children's books like I Can Fly by Ruth Krauss. In fact, it's on my book­shelf! It's these illus­tra­tions that made the most impact on me dur­ing my years as an under­grad in art school. I love the char­ac­ter design, busy scenes, and shape design—they're the epit­o­me of this mid cen­tu­ry style.
It's an aes­thet­ic that con­tin­ues to endure today. Illus­tra­tor Ellen Sur­rey is a fan­tas­tic exam­ple of some­one who has trans­lat­ed Mary Blair's influ­ence into their con­tem­po­rary style.