I think we can all agree… it's time for 2016 to get outta here! But first, let's take a look back on 15 of the most popular posts on Brown Paper Bag this year. Simply, it was two categories: embroidery and illustration—two things I love and will continue to share into 2017.

15. The letter "R" never looked better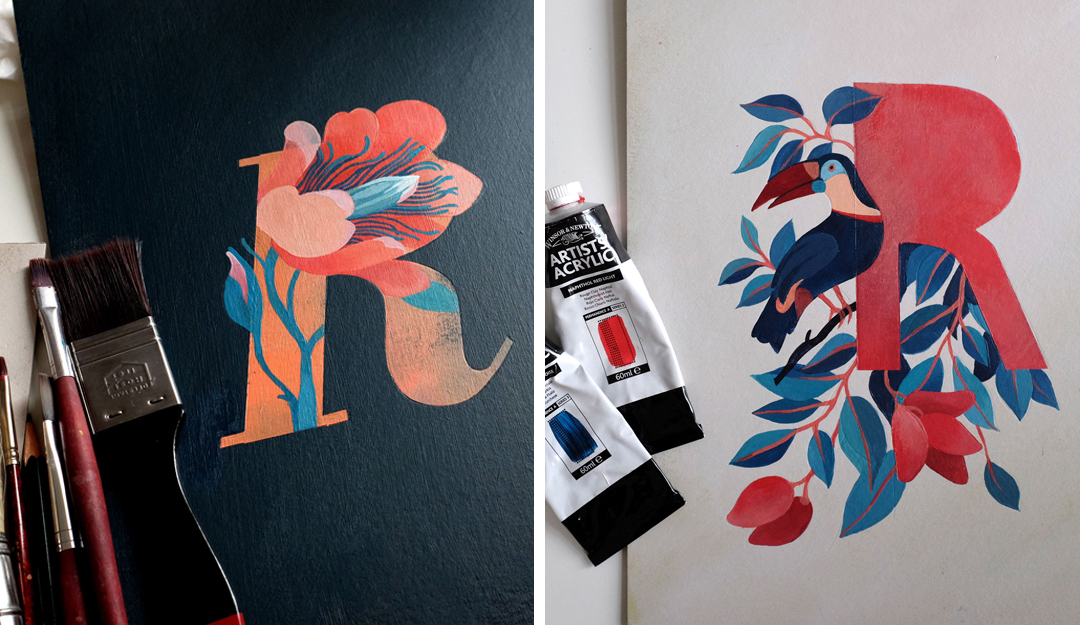 Illustrator Eleonora Kolycheva reimagines the letter "R" in a series of beautiful paintings. She calls it an "experiment" which you could totally try at home. Pick your favorite letter and imagine its pictorial possibilities.
14. Paper cacti you can hold in the palm of your hand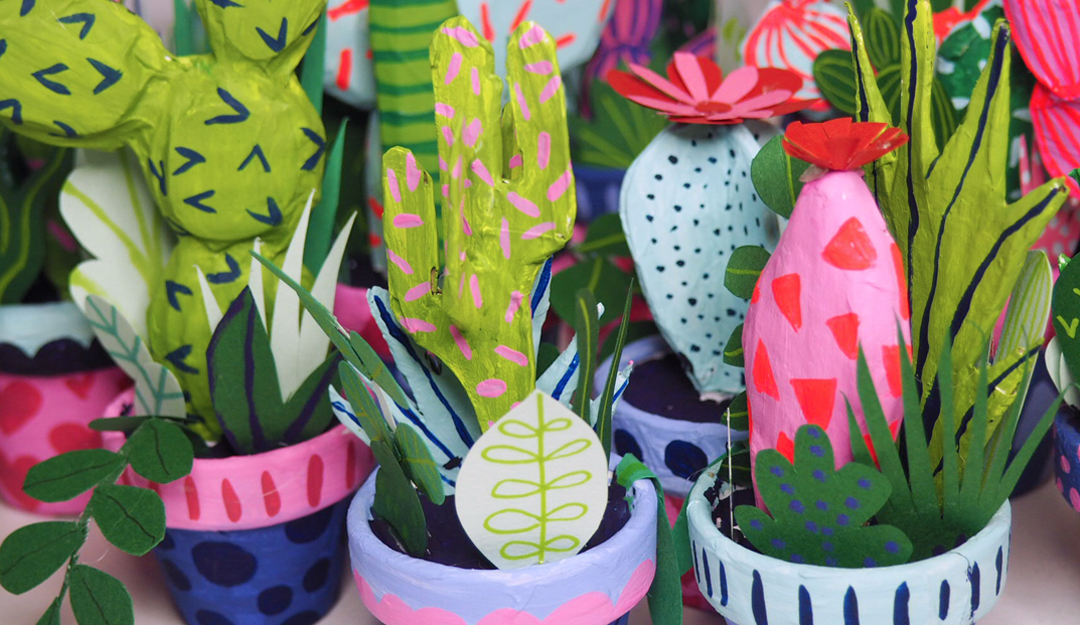 Kim Sielbeck created a series of papier-mache cacti that I was (still am) obsessed with over the course of 2016. These tiny sculptures were even part of the show I curated, Inside / Outside at the Flower Pepper Gallery this year.
13. Colorful bouquets of imaginary flowers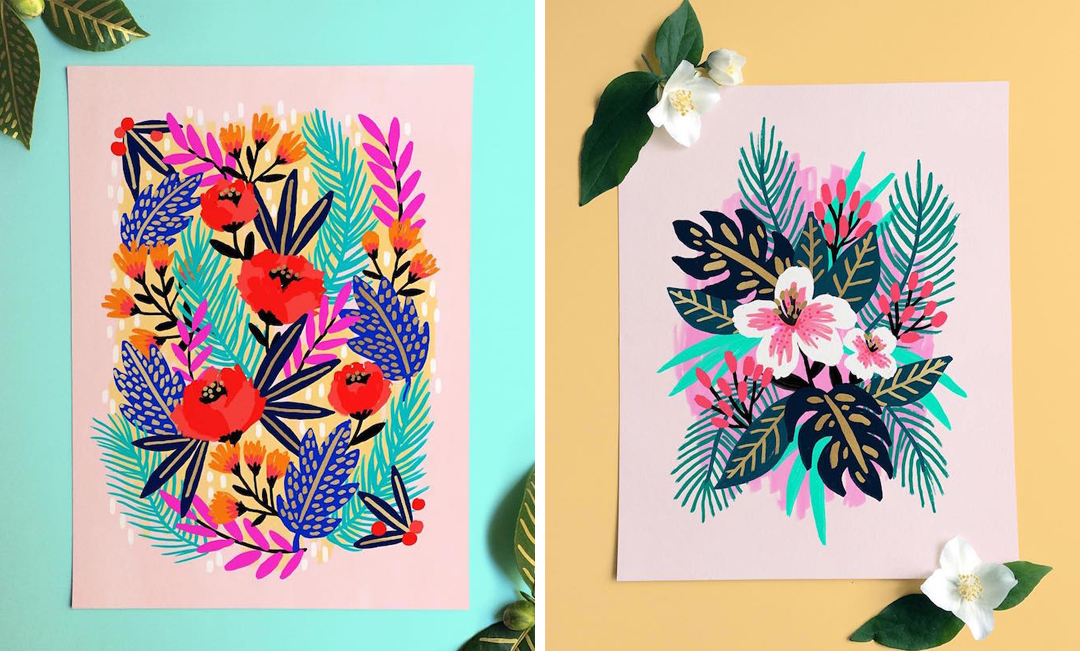 Jess Phoenix creates beautiful bouquets that live in her imagination. Doing this "act[s] as a vehicle for her to create vibrant color relationships."
12. Intricate hoop embroidery that loves moss

Did you know there are 12,000 species of moss? Emma Mattson pays homage to this hearty organism through embroidery—the amount of French knots in her hoops is amazing.
11. Cinder & Honey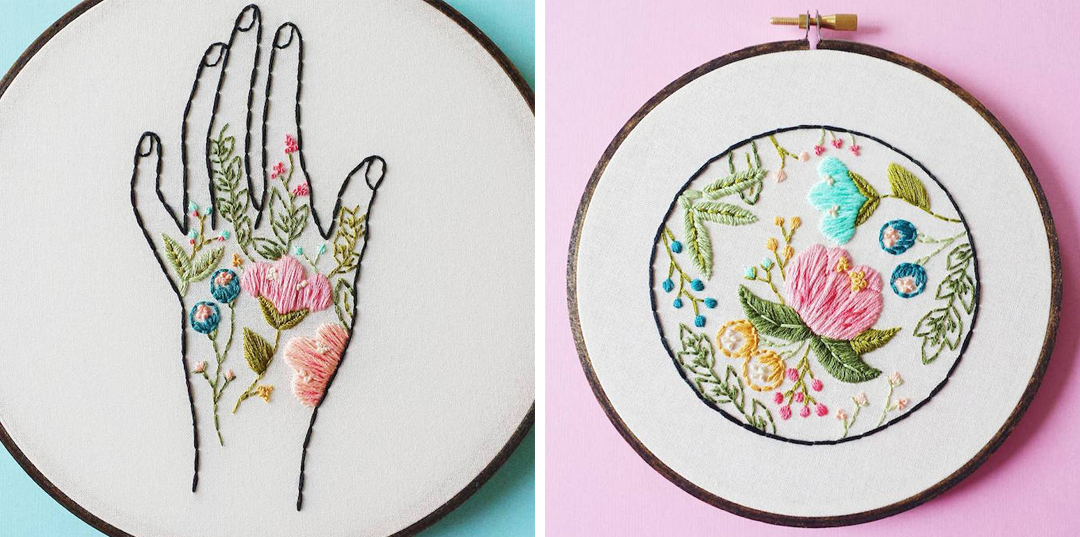 Tattoos and florals—two things I love—are mainstays in Cinder & Honey's hoop art. Interested in trying her patterns on your own? She sells them as PDFs.
10. Watercolor dioramas resembling film stills

Mar Cerdá has a background in film, so it's no surprise that her 3D environments resemble scenes from a movie. "I firmly believe that a character can be defined by a space," she says, "even if is not present at all."
9. Illustrations that capture beauty… and horror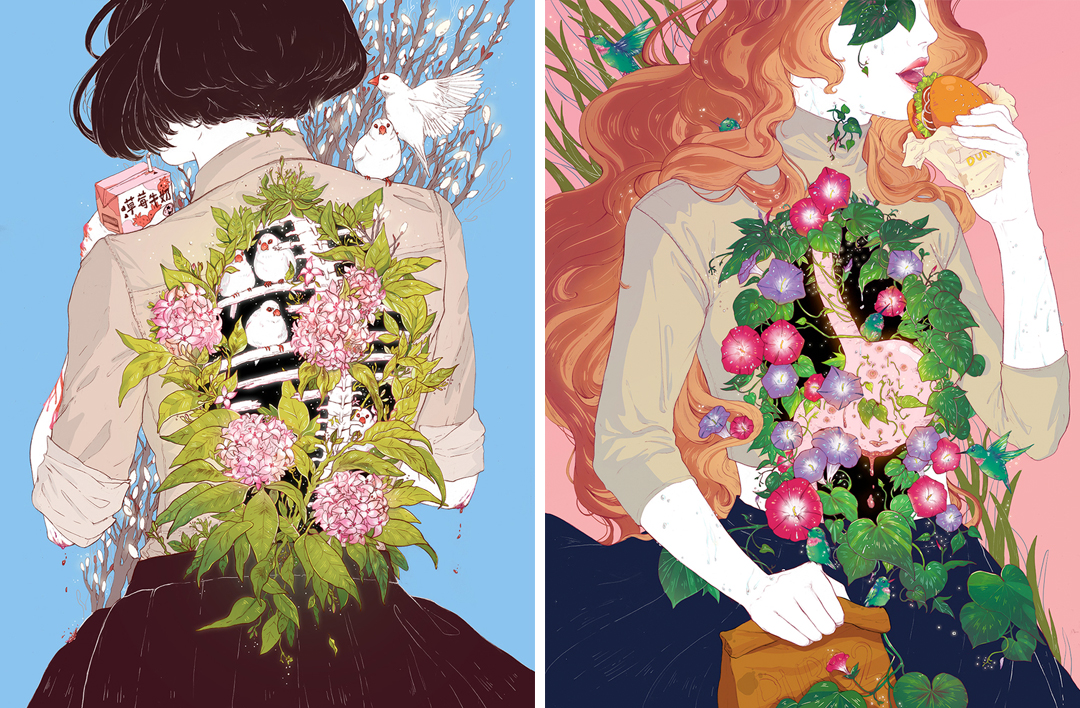 This year, illustrator Aster Hung produced a series called Garden in the Dark—the compelling combination of splendor and destruction.
8. Two-dimensional animals adorned with sculptural stitching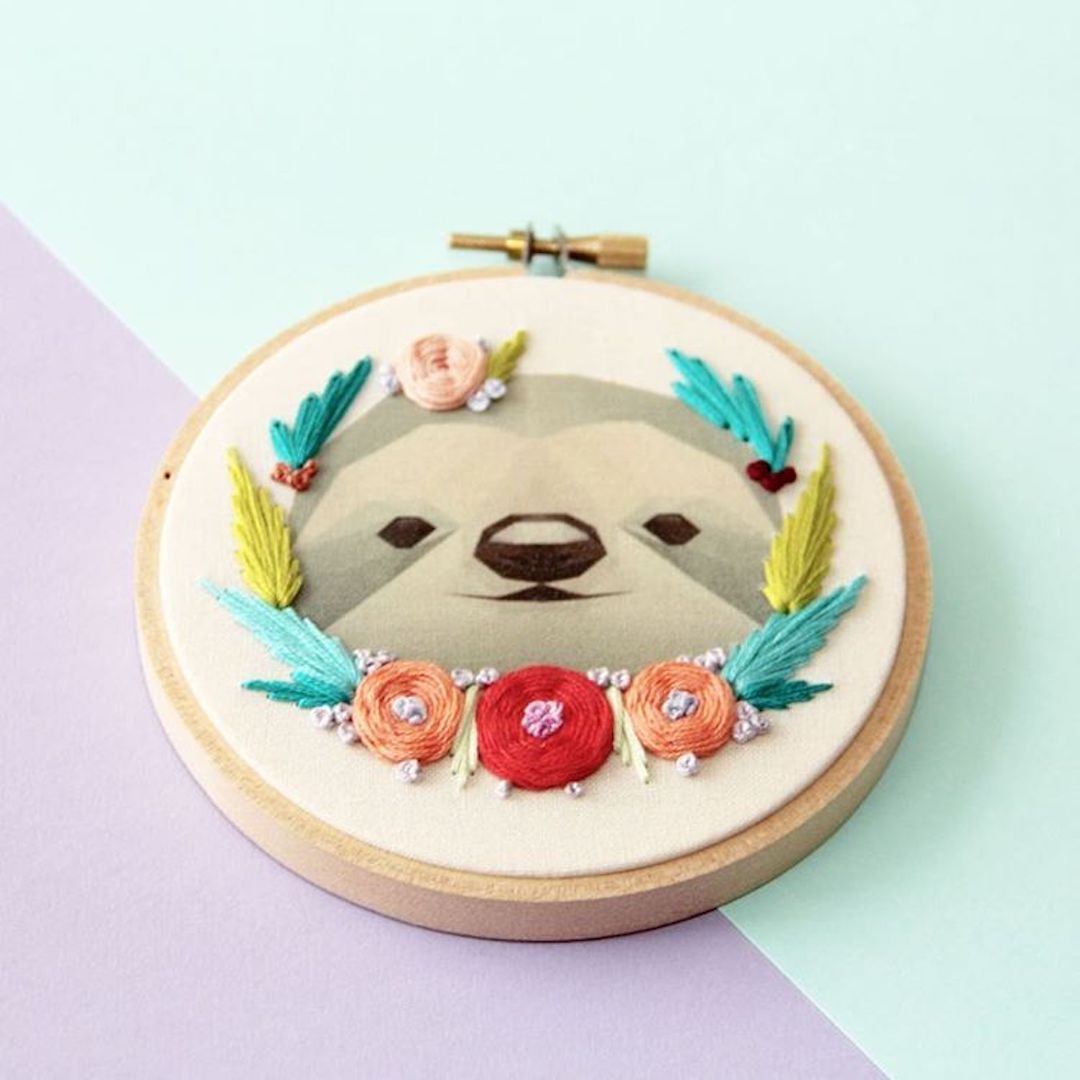 Embroiderer Maria Arseniuk fuses 2D printing with 3D thread. The colorful, geometric portraits wear delicate wreathes that drape the animals in blooms.
7. Playful embroidered collars that are ready to party!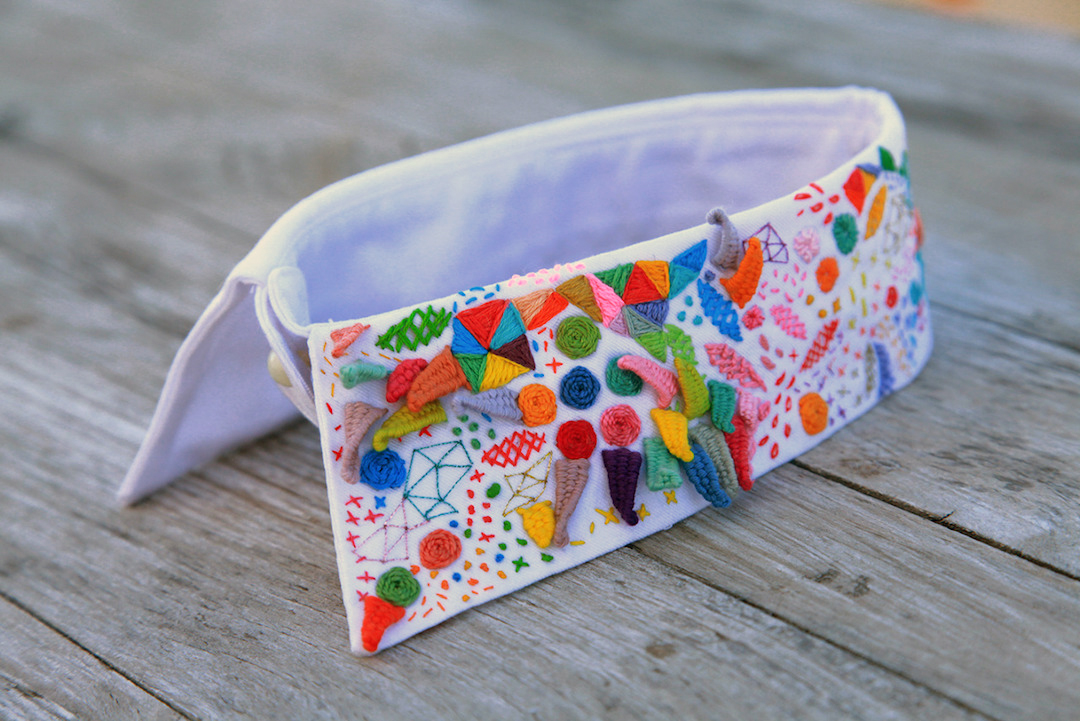 Señorita Lylo creates clothing accessories that are the perfect statement-making pieces for your New Years outfit. Using a variety of flat and three-dimensional stitches, the collars are unconventional canvas for her works of art.
6. Quirky illusions transform the iPhone into an imaginative world

When is an iPhone also a flower pot? When Anshuman Ghosh (@moography) is in charge! He creates illustrations that blur the line between fantasy and reality.
5. Beautiful watercolor blooms on Instagram

Instagram is one of my favorite online haunts. Carolyn Gavin captures the carefree fluidity in watercolor blooms she regularly shares on her account, @carolynj.
4. Six months of stitches through one embroiderer's eyes

This one is a recent post, but it's quickly become one of my most popular this year. It's easy to see why—Michelle Anais Beaulieu-Morgan's 1 Year of Stitches project is only halfway done, but it's spectacular.
3. Beautiful blooms and hand-lettered embroideries

Is Marigold + Mars' embroidery awesome? Hell yes!
2. Everyday clothing given a new life with stitches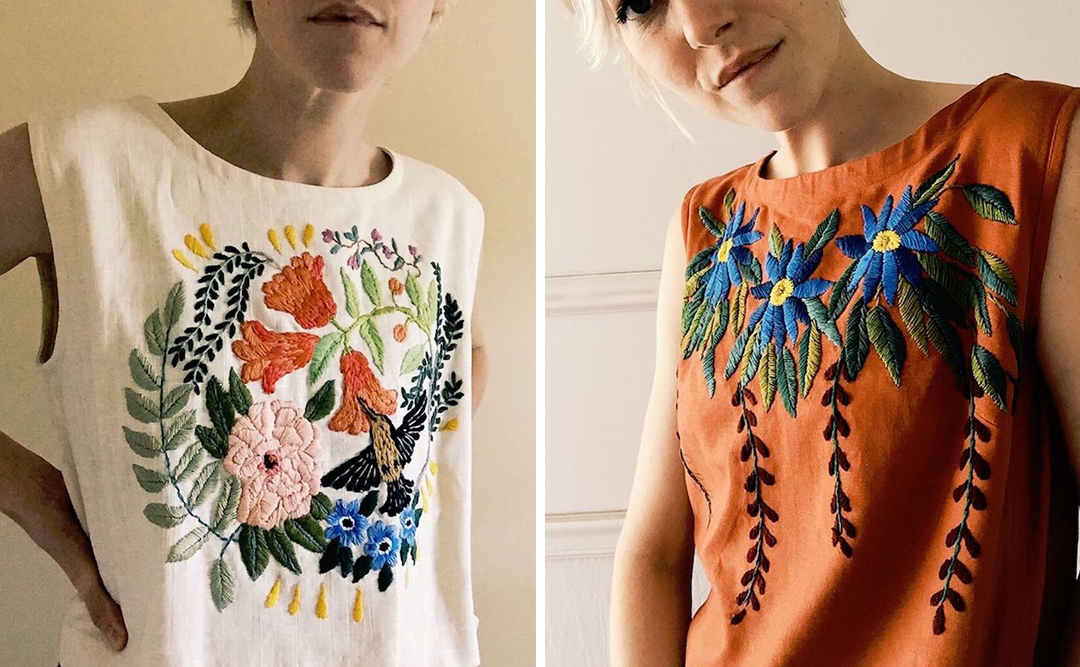 Tessa Perlow turns ordinary tank tops and t-shirts into one-of-a-kind pieces. The style, which follows a long tradition of clothing adornment, recall beautiful Oaxaca dresses.
1. Illustrations celebrating the splendor of nature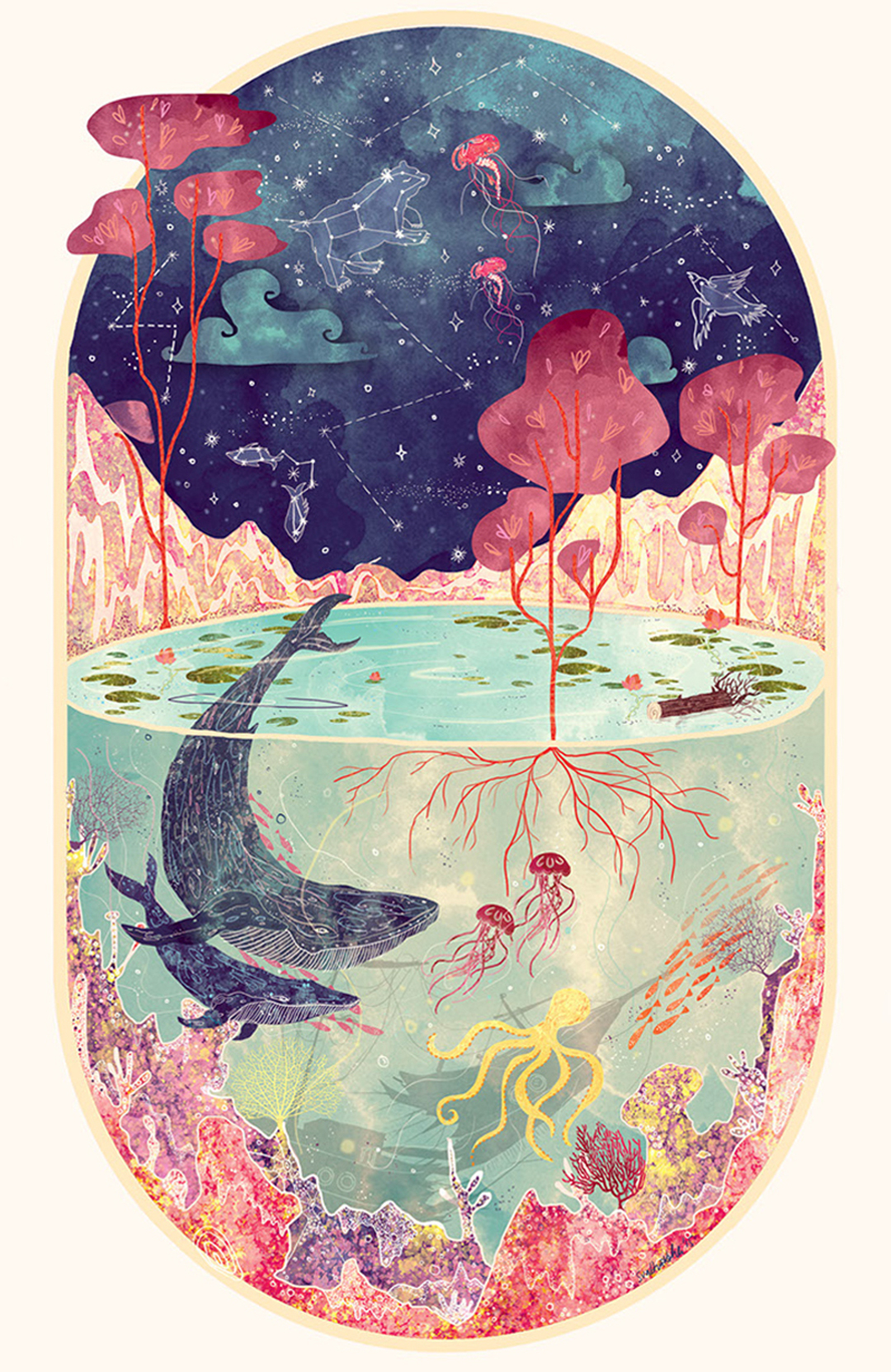 Svabhu Kohli creates colorful, multi-layered images depicting the oceans and cosmos. Using a variety of textures, his work feels handcrafted despite being made digitally.