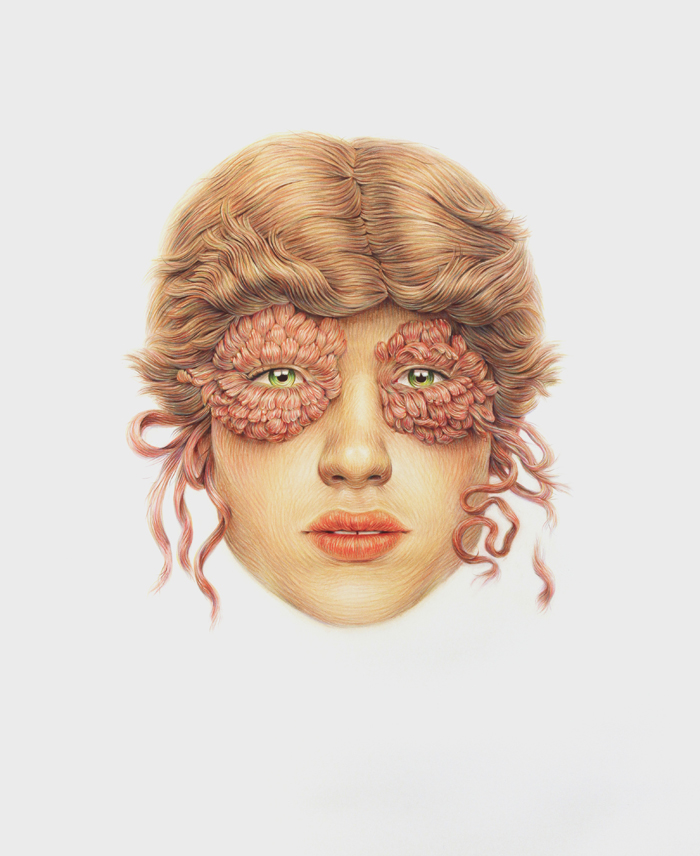 Truth be told, I am sort of sick of my hair. A cou­ple of months ago, I chopped 5+ inch­es off, (~13 cen­time­ters to those using the Met­ric sys­tem) and am miss­ing my long locks. Win­nie Truong's draw­ings of women with lus­cious hair makes me even more eager for it to grow back.
Winnie's work depicts women wrapped in hair, using it as a mask or for pro­tec­tion. She uses pen­cil cray­on to achieve the soft yet real­is­tic style in her draw­ing. She doesn't pro­vide us a back­ground, mak­ing these por­traits devoid of con­text. I'm not both­ered by this. I am inter­est­ed in the women and hair, and want to focus my atten­tion sole­ly on them.
All images via her web­site. Fol­low her on Tum­blr if that's your thing.