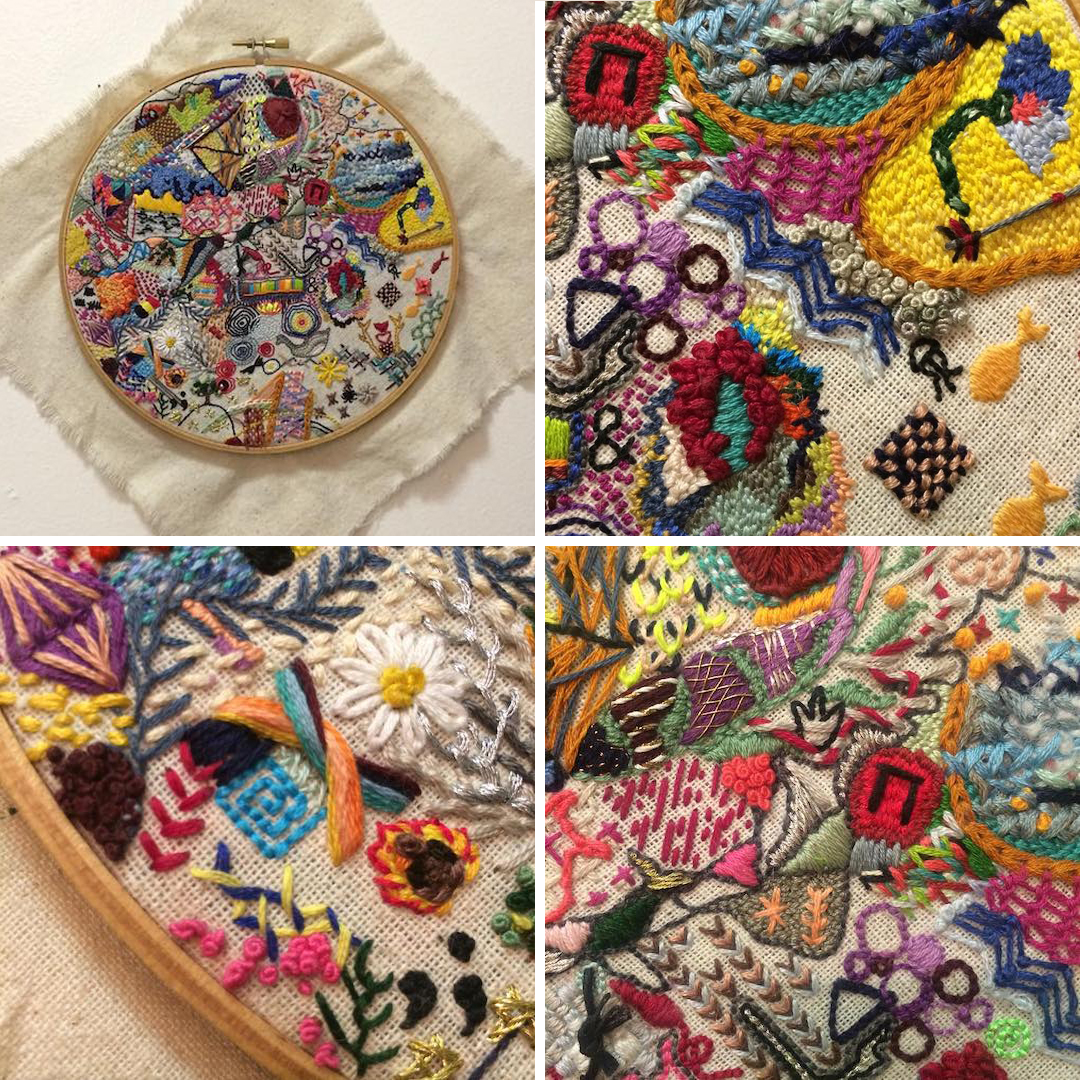 I'm over­joyed (and pleas­ant­ly sur­prised!) with just how many have signed up for the 1 Year of Stitch­es project. It's going to be a fun addi­tion to your 2017—I just know it!
As I've men­tioned before, 1 Year of Stitch­es is the brain­child of Han­nah Claire Somerville. She's just about to fin­ish up her project and lived 2016 in embroidery—among oth­er things like com­plet­ing grad school! I spoke with her about 1 Year of Stitch­es, and hope her wis­dom and insight will help you know what to expect for your embroi­dered jour­ney.
And if you're inter­est­ed in joining—or won­der­ing what the heck it is—learn more here. For those that have signed up, expect an email from me today!