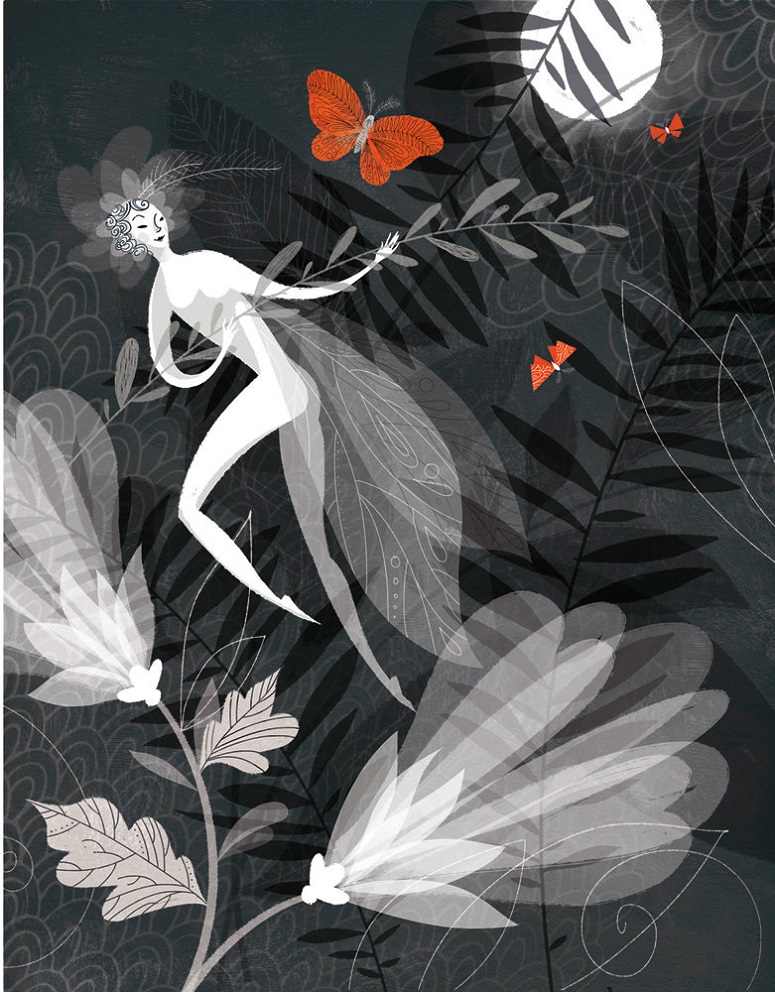 Cleve­land-based illus­tra­tor Claire Mojher cre­at­ed this exquis­ite series that revolves around a gar­den. Beau­ti­ful and detailed, I'm pulled in by her use of accents and mul­ti-lay­ered com­po­si­tions. You've got to look close­ly to see all of Claire's hand­i­work.
"Strange and secret things begin to hap­pen in the gar­den once the moon ris­es," she writes on Etsy shop. "On tip­toe with gos­samer wings, this tiny sprite flits to and fro, red-winged play­mates in pur­suit."
Pur­chase prints of these pieces in Claire's Etsy shop.