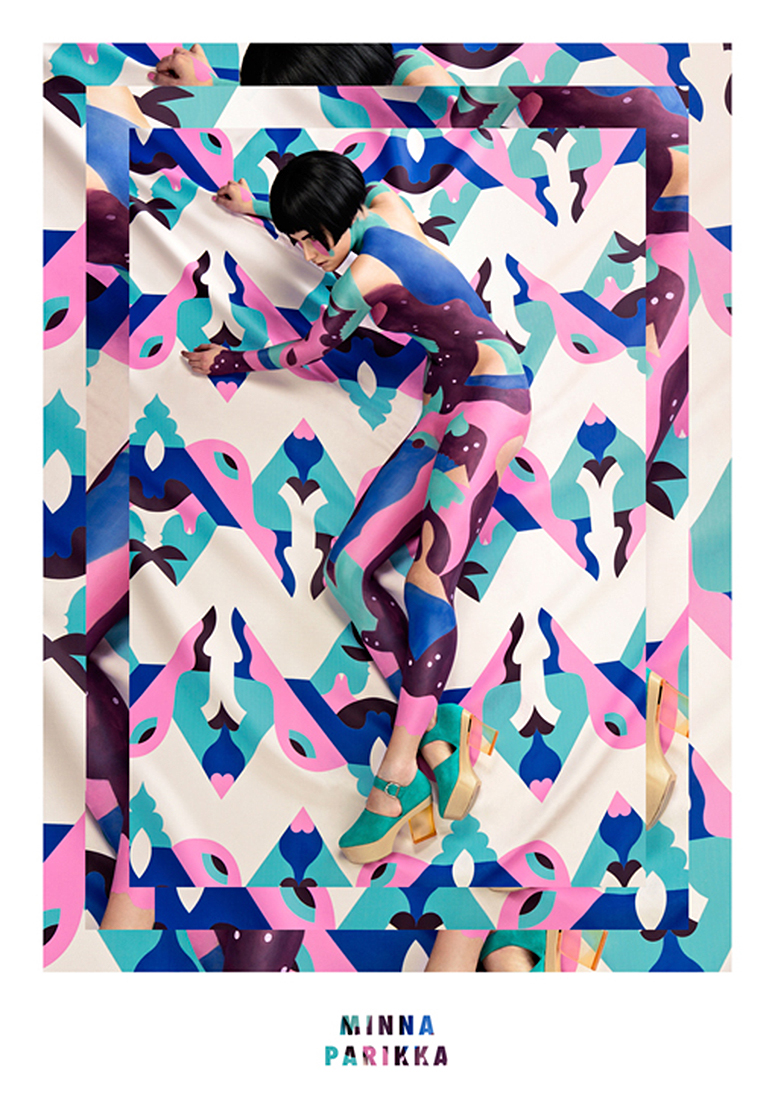 Yes­ter­day, I gave a pre­sen­ta­tion to my friend Amanda's class at Tow­son Uni­ver­si­ty. They were a real­ly great group of stu­dents, and I had fun talk­ing about some of the things I've done over the years (this blog being one of them, of course).
At the end of the class, there was a brief dis­cus­sion about illus­tra­tion and it's appli­ca­tion. I think illus­tra­tion has a wide range of appli­ca­tions. It can be any­where! On any­thing!
Take, for exam­ple, the work of Janine Rewell. It isn't the tra­di­tion­al form of illus­tra­tion, and uses the body as a can­vas to adver­tise Min­na Parik­ka shoes. Rewell's col­or­ful shapes are sur­face designs that com­mu­ni­cate how styl­ish this par­tic­u­lar prod­uct is, and the a lifestyle (of sorts) that accom­pa­nies it. I love this out-of-the box think­ing. (H/T Sarah Jaco­by)
Janine Rewell and Min­na Parik­ka Col­lab­o­ra­tion: Body Paint­ing and Scan­di­na­vian Spring from MINNA PARIKKA on Vimeo.