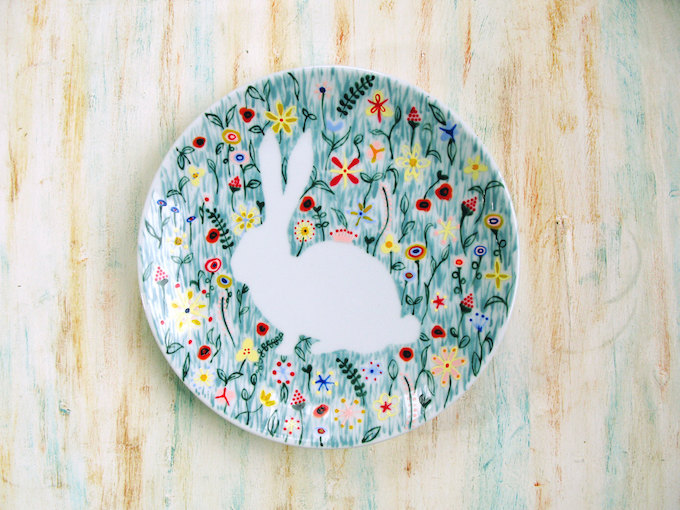 When you check out roootreee's (AKA Kaori) blog, you'll see pho­tographs fea­tur­ing col­or­ful fields of flow­ers. This bucolic imagery undoubt­edly influ­ences her ceram­ics work, which fea­tures white porce­lain plates, pitch­ers, cups, and saucers that are hand-painted with beau­ti­ful blooms. My favorite pieces are ani­mal sil­hou­ettes made from lus­cious out­lined flow­ers. They're gorgeous!
If you reg­u­larly read my blog, you'll know I fea­tured one of her pieces as part of my 7 Weekly Illus­trated Obses­sions. I enjoyed them so much that I just couldn't help myself from show­cas­ing them today!
Check out more of roootreee's designs on Etsy.